New Labels - A first Glance!
Saturday, August 28, 2010
« 2011 | 2010 | 2009 »
Current News »
Events »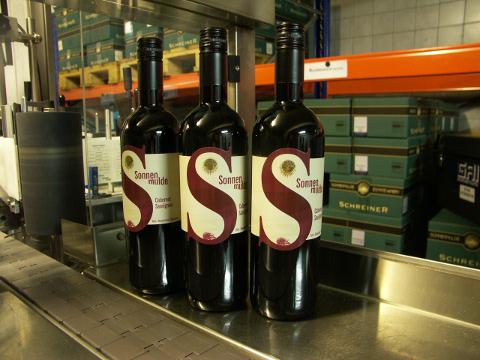 It took a long time, more than a year exactly to create our all new wine labels. Here you have a picture of the first bottles using them directly from the labelling line. There will be more and better information as well as nice photos soon but afther such a long thime we just had to post one quickly. And it should do for a first impression!
Page Top »