Young Wines
Saturday, October 25, 2014
« 2015 | 2014 | 2013 »
Current News »
Events »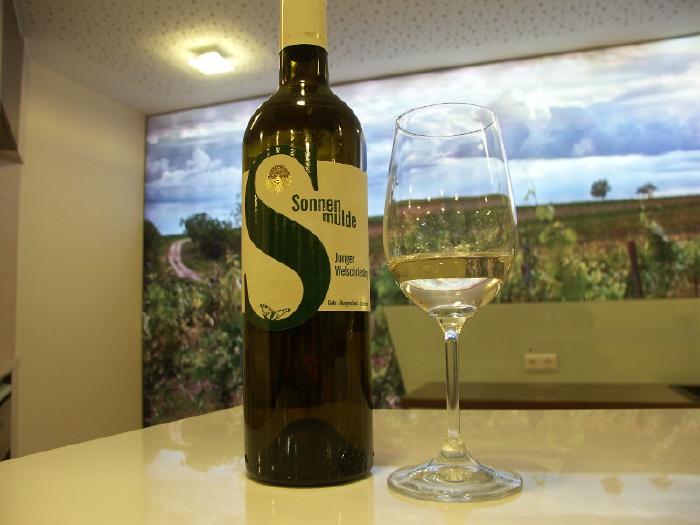 Almost exactly this time every year, our first young wines of the new vintage arrive ready to taste and drink.
The 2014 harvest is already history. The wines are pressed, fermented and safely stored in our cellar where they can and indeed should develop and ripen. For two wines we make an exception tough. They have been picked early, fermented gently, fined and are thus now already fit for bottling. We will deliver the very first bottles to our customers in only a few days time and of course have the wines ready for tasting at this year's Martiniloben/Day of Open Cellar Doors from November 7th to 9th.
2014 was not really a year for very heavy and full-bodied wines. But regarding fresh-fruity specimens like our two young wines the story is quite different. We find they are both a great introduction to the new vintage and enjoyable, easy to drink companions for many occasions starting right now until the end of next summer.
Page Top »