News 2015
« 2016 | 2015 | 2014 »
Current News »
Events »
2015-12-12 - 17:45

Sämling 2015 in a semi-sweet style. Something new from the Sonnenmulde Winery? Well it is, but not completely - because we have valued Sämling grapes highly for a long time.
Read more »
2015-11-22 - 23:55
Time for an update. The week was full of work and that's why the news arrive a bit late. But we have finished this year's harvest. On tuesday we picked the last grapes of the vintage which are now already fermenting and turning into an excellent Trockenbeerenauslese (TBA).
Read more »
2015-10-24 - 12:00
A fine meal is hopefully followed by a dessert. Just as we are now hoping to pick some great dessert wines after the main harvest has been finished. We're planning to conclude the season with Icewine and Trockenbeerenauslese to be specific. We have not tried to do both of thes super-sweet dessert wines in the same year for decades, but after this awesome vintage we think there is a great opportunity.
Read more »
2015-10-24 - 11:00
The 2015 harvst is almost over but not completely yet. Looking back it was just great, awesome qualities, nice yield and we could not have wished for any better weather.
Read more »
2015-09-04 - 18:32
Our Grape Juice has been harvested and all preparations for the upcoming harvest are in full swing. Since there is Dornbirn Autumn Fair next week, we have to juggle our work a bit but we will also start harvesting.
Read more »
2015-09-04 - 10:45
This year's organic grape juice has arrived. We just harvested the first grapes of the vintage, crushed, pressed and bottled them as grape juice. Ready for tasting everyone?
Read more »
2015-08-06 - 17:00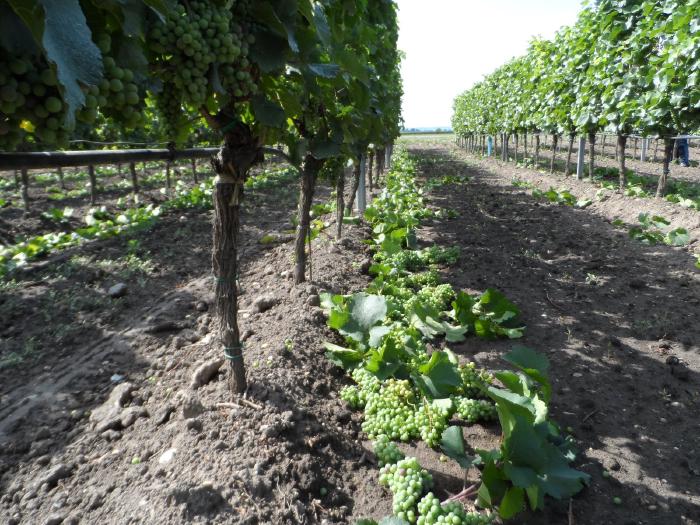 It's summer and in only a few weeks time we'll be thinking about the harvest already. There's only one very important task left to do in the vineyards. Thinning the grapes!
Read more »
2015-07-07 - 19:00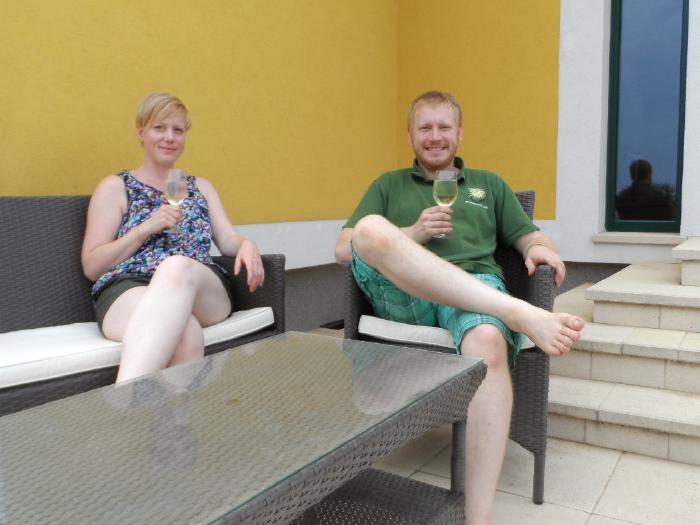 A glass white Spritzer after work on this year's hottest day yet. 37° C in the shadow made us really looking forward to the predicted wheater change tomorrow. At "only" 30° C we're almost thinking of breaking out gloves and bobble caps. Anyway, a light Summer-Spritzer is never a bad idea at this hot time of the year. We're drinking Grüner Veltliner Heideboden 2014, but Riesling or Rosé would be just as good.Read more »




2015-06-20 - 14:10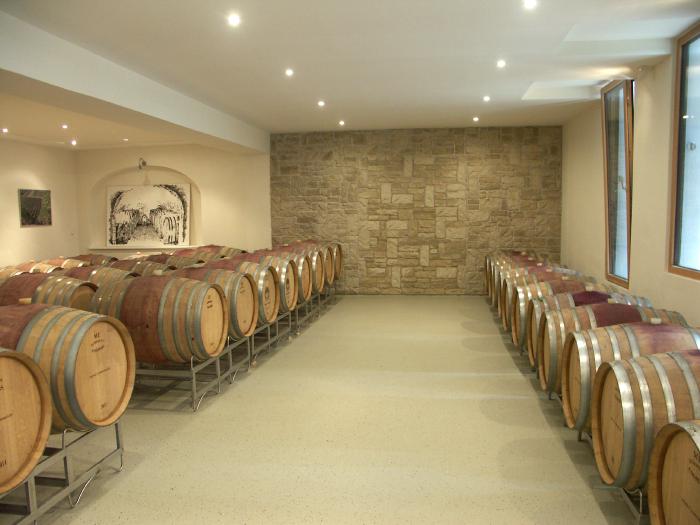 Grand opening at our Winery. For two years we have planned, renovated, built, furnished and at last decorated everything. Now it is done. At Saturday, June 27th and Sunday, June 28th we're finally opening our winery. The opening ceremonies will start on Saturday at 14:00h but all weekend we'll offer tastings, tours through the winery and vineyards as well as a great time for coming together. Weingut Sonnenmulde - sights and insights.Read more »




2015-06-18 - 13:00

The results of the 2015 International Orcanic Wine Awards have just arrived and our wines did not only score well but got rather excellent ratings this year!
Read more »
2015-05-22 - 20:32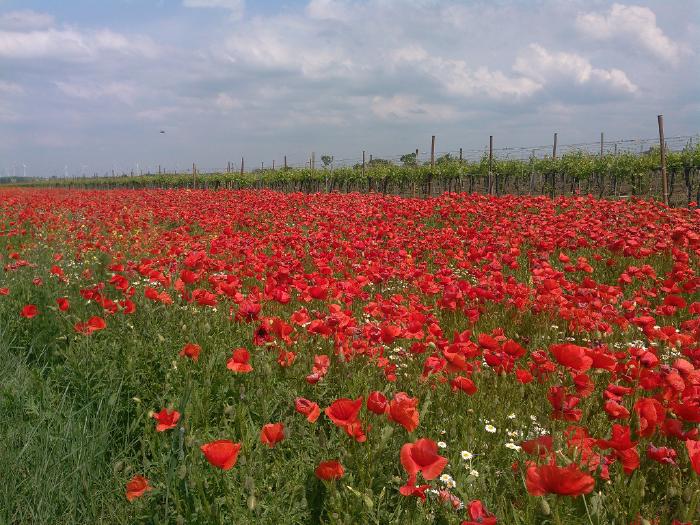 In Spring not only the vines start to blossom (they need a few more weeks anyway), a lot of different plants show their colours too. Walking around with an open eye one can quickly discover all colours neede for our Burgenland state flag. Red-Gold, or Red-Yellow is not that hard to find to be honest. But it is beautiful none the less!
Read more »
2015-03-09 - 19:30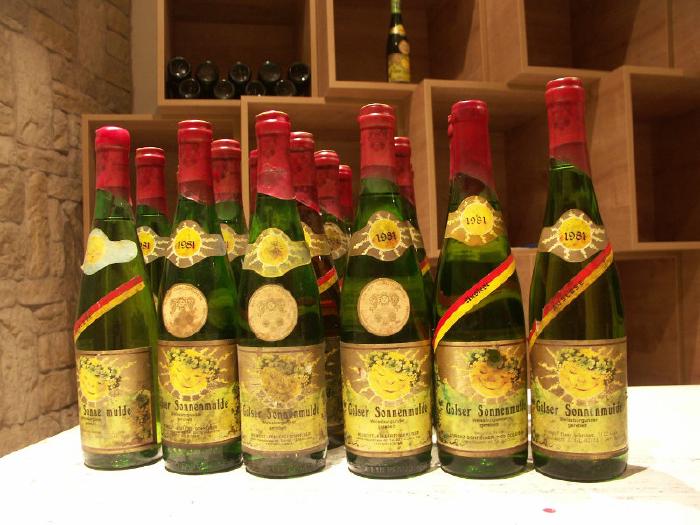 Our big rebuilding and renovation project is slowly coming to an end, finally. Following many months of busy work only the last steps are left and one can increasingly see the results. May we present - Our all new Vinothque, vault and storage for our special bottle reserves.
Read more »
2015-02-17 - 17:00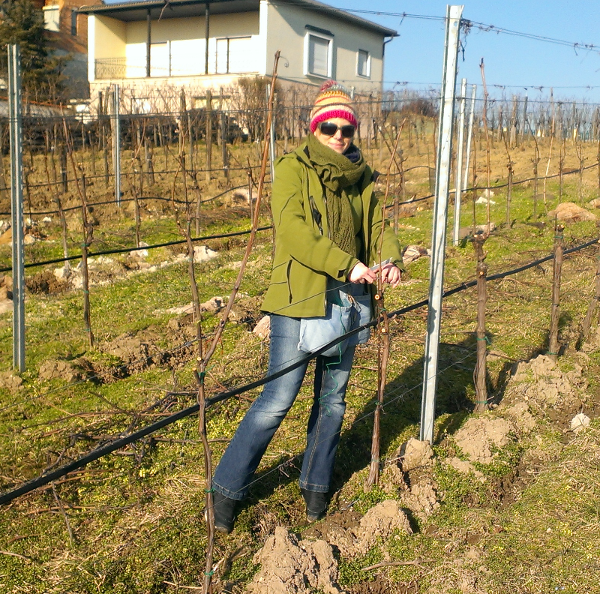 In case any remaints of winter sleep have been stuck in the bones still, that's finally over now. Gorgeous weather! So we took the chance to work outside in the vineyard next to our vinery.
Read more »
2015-02-12 - 17:00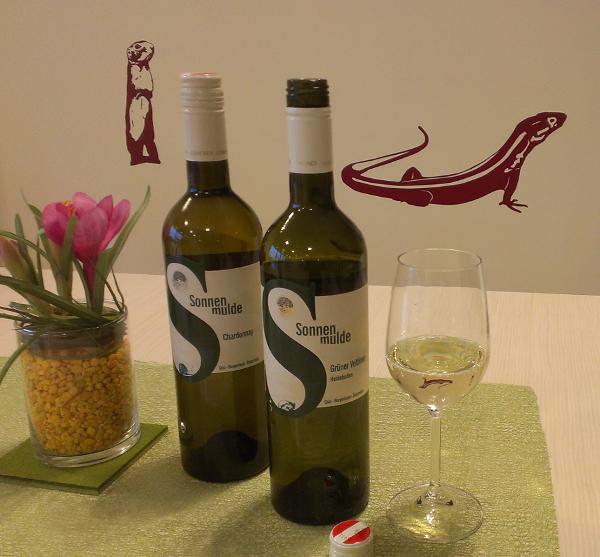 The 2014 Young Wines have been bottled for a while now and it's time for the other whites to follow. Theyre now just bottled and will be available soon! Of course we had to taste them immediatly.
Read more »