News 2014
« 2015 | 2014 | 2013 »
Current News »
Events »
Tuesday, December 16, 2014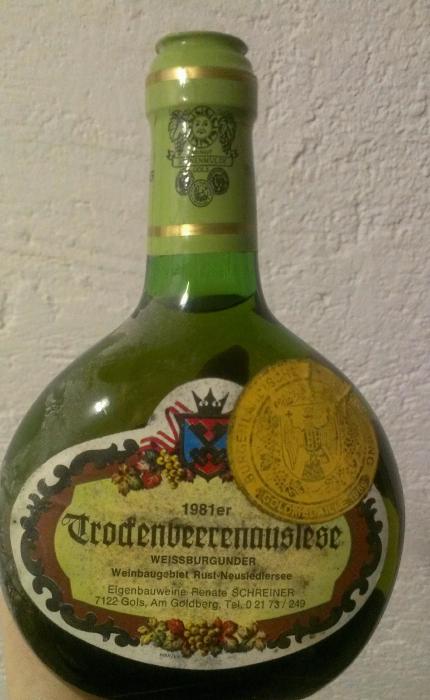 A small treasure found in our vinotheque. A 1981 vintage Trockenbeerenauslese from Pinot Blanc grapes. It's 33 years old and still an excellent drink.
Read more »
Saturday, October 25, 2014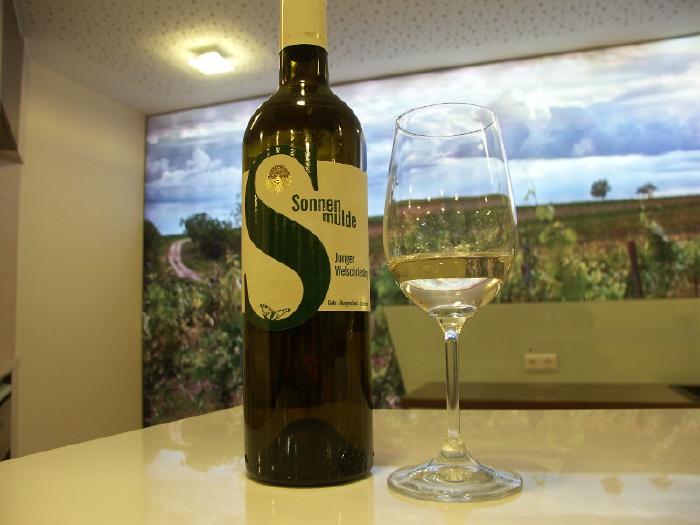 Almost exactly this time every year, our first young wines of the new vintage arrive ready to taste and drink.
Read more »
Tuesday, September 30, 2014
This year's wine harvest is not yet fully completed, but most of our grapes have been picked by now, leaving only the late ripening Cabernet Sauvignon awaiting it's harvest. Thus it is already time fo a first overview of the current vintage.
Read more »
Saturday, September 13, 2014
The 2014 harvest has started! Most of our grapes still need a little while bevor they are ripe enough for picking but some don't even have to become too sweet.
Read more »
Monday, July 28, 2014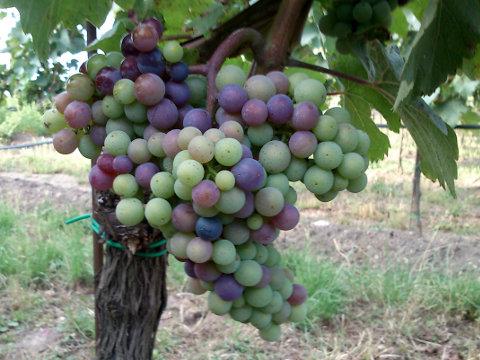 Time is running and soon this year's harvest will start.There is still some time left but the first red grapes are changing their colour already. The picture shows current Zweigelt grapes. They'll completely grow blue within the next few days and start to soften as well. Only six to eight weeks until the harvest starts but that depends on the weather in August!
Read more »
Sunday, June 15, 2014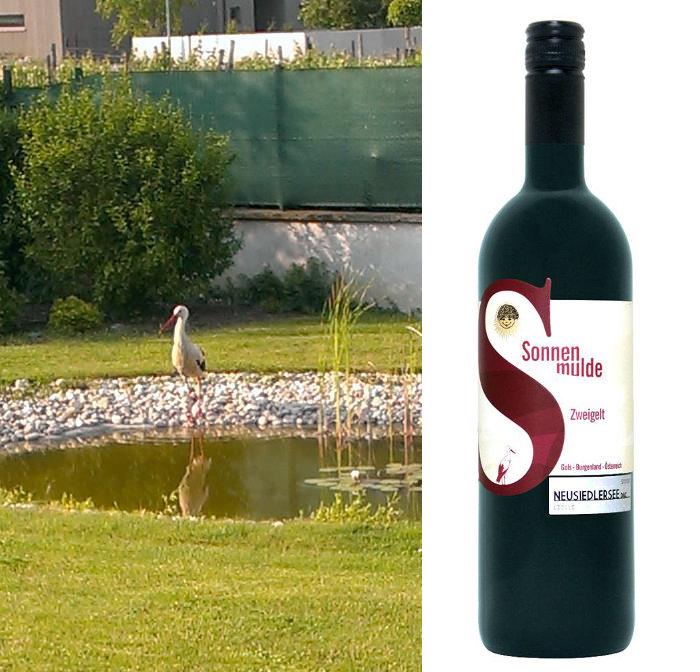 In the vineyards we see storks from time to time and thus it found its way on our Neusiedlersee DAC bottles acting as a symbol for the wine. But sometimes a stork comes pays a visit to our home as well and that is indeed a special occasion for us as well! Here a nice specimen has choosen our garden pond for drinking and to hunt for some frogs. This happened while we were sitting only a few meters away having lunch. If that doesn't call for a bottle of DAC I don't know what would!
Read more »
Sunday, June 15, 2014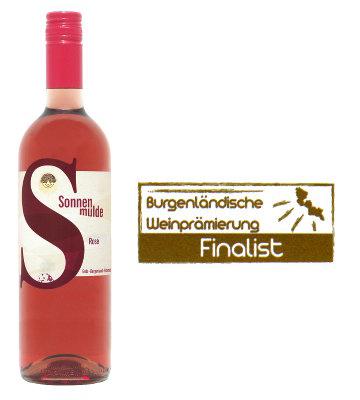 No it's not about the Football World Cup. Still, our Rosé 2013 got to the Finals. The Finals of the Burgenland Wine Competition 2014 that is. Out of almost 1500 wines, the 5 best of every category were selected by professional wine tasters and competed against each other for the first place and "State Winner" in a final tasting.
Read more »
Wednesday, March 19, 2014
Winter was short and also quite warm and that has its effects on our environment. Nature is already developing, plants start budding and the animals are waking up from hibernation.
Read more »
Sunday, January 19, 2014
Hey! Just turned around and it's 2014 already. Time is running fast and we're keeping ourselves busy. We took a little break over the holiday season and are now striving refreshed into the new year.
Read more »