Frost
Monday, May 2, 2016
« 2017 | 2016 | 2015 »
Current News »
Events »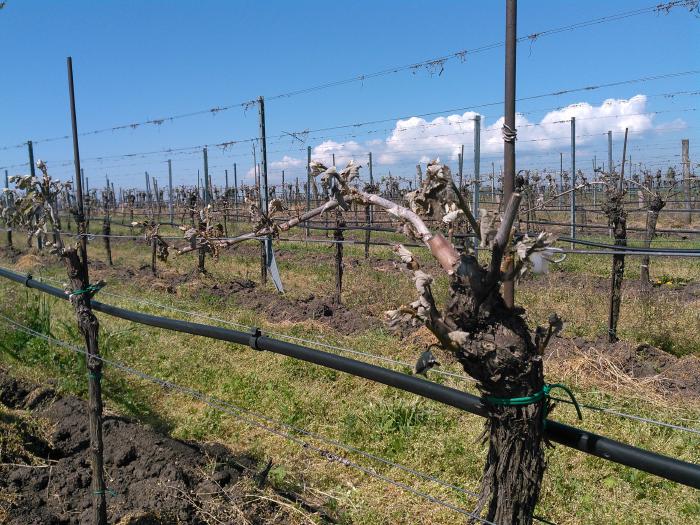 The result of last week. What looked like whe had avoided the worst damage in the first frosty night looks more like a full blown catastrophy following night number three. Dead shoots as far as one can see and that's not only true for our vineyards, but for more or less all of the Austrian wine growing areas.
In most years frost in April would not be such a big issue since vines usually don't start sprouting before the end of the month. But the past mild winter and very warm spring lead them to shoot early and thus the damage is done.
We now have to see how the situation develops. The vines will grow new shoots, that much is certain. If there will be any grapes to harvest remains questionable tough. Conventional wisdom tells us there will only be a few. We're really not eager to put that to the test, but this year we will have do do just that. The only positive thing is that we still have the 2015 vintage in our cellar which offered not only great qualities, but also good quantities. Maybe it can help us making up for some of the losses.
Page Top »