A winemaker's wedding
Sunday, June 12, 2016
« 2017 | 2016 | 2015 »
Current News »
Events »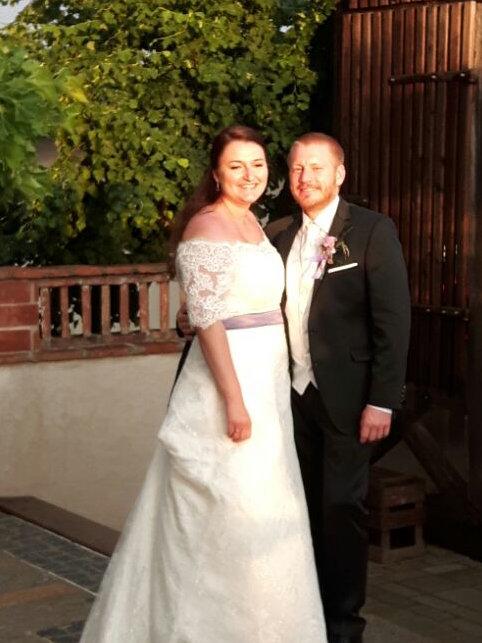 There are awesome news coming from the Sonnenmulde Estate winery. Andreas and Melanie took the step after many years together and got married. The wedding took place on June 4th, but before and after it we had so much to do and to organise that we're just now ready to post some pictures.
It was a traditional, "Burgendland Style" wedding with lots of food, and even more drinks. We were dancing all night and only one week later our feet are almost fully recovered. The wedding rings still feel a bit odd, but being married gets more and more "normal" every day.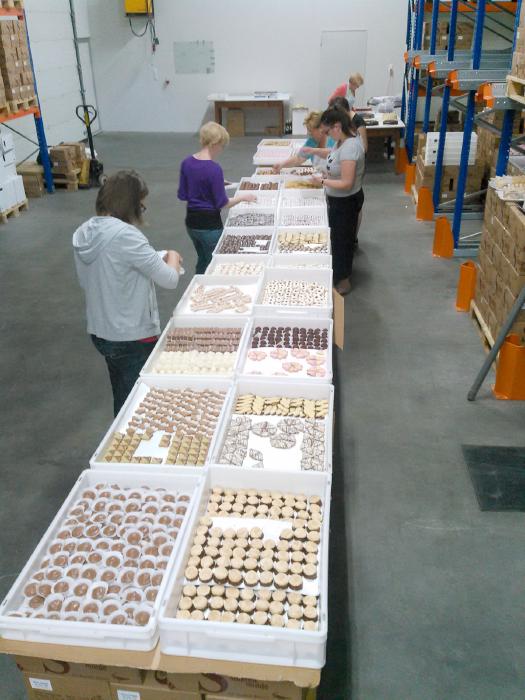 Eating, drinking and dancing are not too uncommon at a wedding. So here we show some pictures of what makes it tradidional "Burgenland, Winemaker Style". Well, there are the sweets. Not only do all friends and family bring lots of cakes, there are homemade biscuits in huge amounts. And huge is not an exaggeration by any means! The evening before the wedding, all guest receive their own sizeable portion of biscuits delivered to their home. 50 to 100 kg are easily reached and they not only have to be baked, but also portioned and distributed. For that purpose all women join and get working (picture above). To ease the work tasting is of course welcome and proper wine is served. For the occasion we had a few very special bottles! Trockenbeerenauslese from the vintages 1979 and 2001 as well as an Icewine 1992 - Yummy! 2016 06 03 TBA
Then there is the wine, that's just as important if not more so. Granted, we have lots of wines to choose from, but for a party it suits to select only a few. We had Rosante and Frizzz… as aperitif, followed by Riesling, Chardonnay and Blauer Zweigelt - Alte Reben. The fresh Riesling is not only goot to drink as it is, it's also quite nice "sprizted" during a hot party night. The stronger and more full Chardonnay is great for hearty food, Red wine is for dark sauces and Trockenbeerenauslese for sweet desserts. This time we chose the 2015 vintage tough.
A custom label is always nice to have at a wedding. Albeit almost 120 bottles were consumed at the party, these are still rather small numbers that we have to label manually. But that's quite OK, just put them on straigt and upright and everything's fine.
Page Top »