A cold spring
Monday, May 15, 2017
« 2018 | 2017 | 2016 »
Current News »
Events »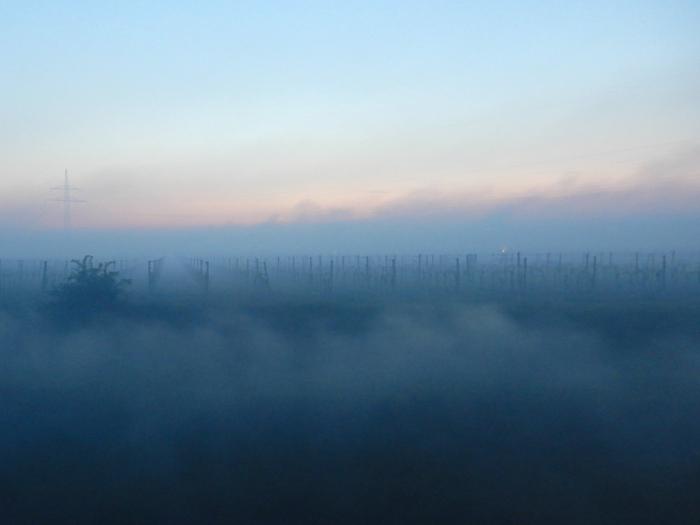 Following last year's catastrophic late frost event, the current vintage has also not been overly kind to our grapes yet. We enjoyed a nice cold winter, but March started out much too warm, leading to an extremely early start into the growing season. More than three weeks before the long standing average, the vines started to shoot around April 5th. Unfortunately late frost events may always happen into the first half of May, representing a great danger for young vines and grapes.
And this is exactly how it went. Twice, on April 21th and Mai 10th, freezing temperatures were predicted, again a looming catastrophy. This year we were prepared tough. All winegrowers of Gols and the surrounding towns helped to distribute bales of straw between all the vineyards. When temperatures approach freezing point, these can be set on fire to produce lots of smoke. That will in turn slow down the temperature drop by holding back some the day's warmth that is stored in the ground. 1-2° C can be gained that way, hopefully just enough to save the young shoots. Considering the huge damage caused by last year's events, everyone was highly motivated and we did produce quite a decent amount of smoke: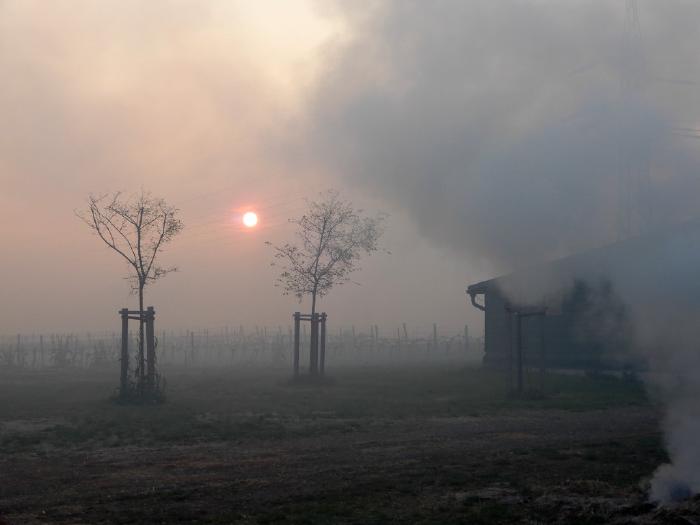 Well, did it help? Frost-sensitive cultivars as well as some exposed areas still suffered significant damage, but overall it is nothing compared to last year. In many other areas we were able to keep the temperatures around freezing point in a height where the vines grow while ice developed at ground level (see picture below). It definitely was a close call and the smoking was worth it!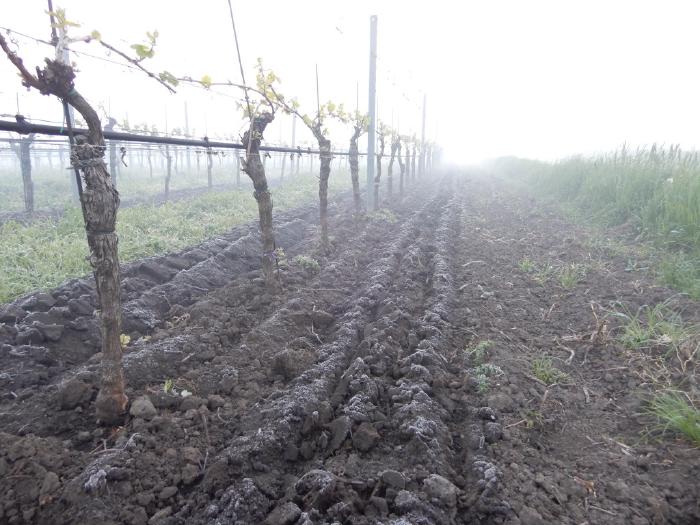 With lots of struggling we could prevent the worst this year, but just so. The critical time for frost should now be over, but let's hope that no other extreme weather events will stand between us and a great harvest 2017!
Page Top »