News Archive
2020 |2019 |2018 »
Current News »
Events »
2020-12-05 - 15:59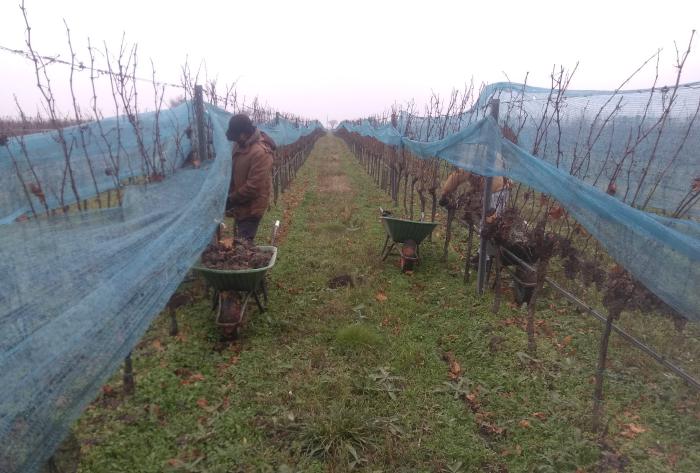 This year's grape harvest started a little later, and took even longer. However, there is a good reason for this. Just in time before the first snow, we were able to harvest a Trockenbeerenauslese from Sämling grapes. We are happy and celebrate the end of a good wine year 2020.
Read more »
2020-09-07 - 18:54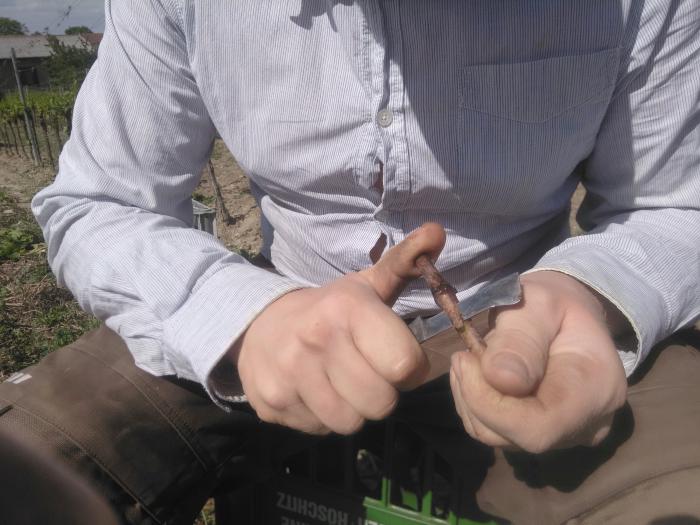 A vineyard exists for decades and for this time the grape variety is decided. Before planting the vines, it is therefore necessary to consider carefully which wine you want to produce during this period and to choose carefully. Even after it has been planted out, it takes at least three years before you can taste the first drops of a new wine. For special cases, however, there is a shortcut, grafting of vines directly in the vineyard.
Read more »
2020-05-17 - 23:25
Five wines, five medals! We are celebrating a huge success at the International Organic Wine Award 2020, as all our submitted wines were awarded with medals. Two of our wines were even able to win Top Gold and thus play in the finest league.
Read more »
All news from 2020 »