Martiniloben 2013
Saturday, November 2, 2013
« 2014 | 2013 | 2012 »
Current News »
Events »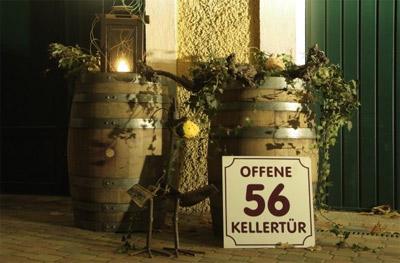 There are only a few days left until the Golser Martiniloben, our day of open wine cellars. The most important thing, our wines, are of course always ready for tasting but there is still a lot to prepare. As every year there is much to see and to experience at Martiniloben and at our cellar everything will revolve arount liquid art.
Naturally our wines are liquid art but this year's exhibition in our tasting rooms is just the same. The award winning photographer Stefan Brenner presents Liquid Art, ephemeral drop sculptures captured digitally and thus made visible to the beholder.
Martiniloben runs from Friday the 8th to Sunday the 10th of November. Our cellar can be found as number 56 on the event map. We're also located directly at the Gols Wine Hiking Trail (Weinwanderweg) that always invites to a nice hike. So do come by and drop into our cellar. We're looking forward to it and will keep some great tasting samples ready for you.
More Information as well as opening times at the Martiniloben Website.
There is also the Gols wine tasting smartphone app called APP nach Gols. Use it to navigate through the many wine cellars, take tasting notes and to write down your wines to purchase. Just visit app.weinort-gols.at with your phone and start off.
Page Top »