Sonnenmulde Website Museum
Monday, March 21, 2022
« 2023 | 2022 | 2021 »
Current News »
Events »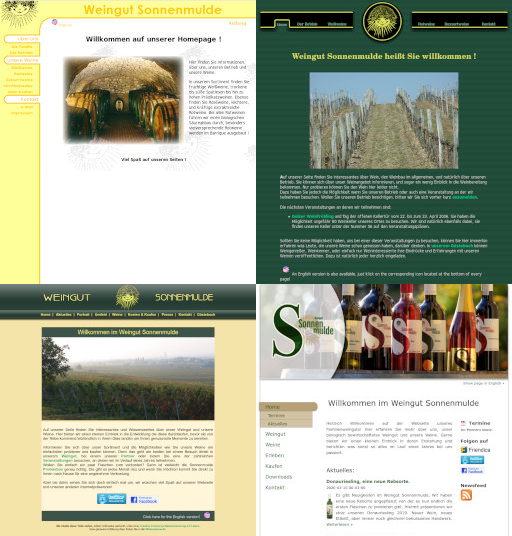 The web is old enough for a museum. In 1999 we started to create our first website, which was then published in 2000. Since then, the web has evolved at incredible speed, and time and again a complete overhaul has been necessary. In these days the speed of change has slowed down a bit, but still we have reached this 5th version of our website in 2020.
Now we present a retrospective of the development of the Sonnenmulde website. Our archived pages of the past, as a museum to click through. Something to smile about for all those who were there "back then", and to be amazed by for the younger generation.
Follow along for the Sonnenmulde Website Museum.
Page Top »