Sweet Neusiedlersee DAC
Monday, April 4, 2022
« 2023 | 2022 | 2021 »
Current News »
Events »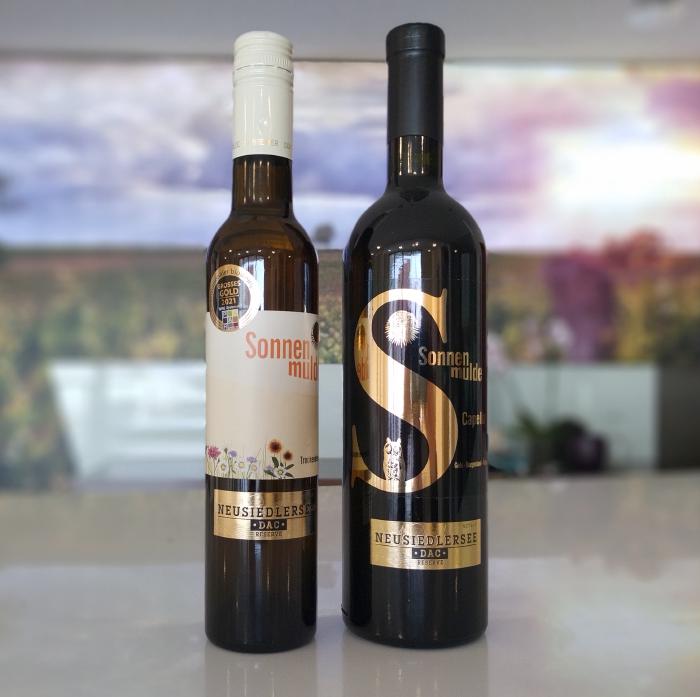 Austria has had the DAC (Districtus Austriae Controllatus) system since the beginning of the millennium. Winegrowers working in a particular winegrowing region can together define which grape varieties and wine styles are characteristic for their region. This definition is then officially established by decree, and thus a DAC area is created. We can now report some news. Neusiedlersee DAC is now also available in sweet.
With the 2011 vintage, the first Neusiedlersee DAC was launched. Zweigelt was naturally chosen as the typical wine for our area. In the light, fruity variety it is available as Neusiedlersee DAC, while strong barriques can be sold as Neusiedlersee DAC Reserve.
Since then, all those who wish to offer Zweigelt DAC from our region can submit their wines to a tasting. The wines submitted are assessed to determine whether they meet the requirements for a DAC and may in this way be designated as such. The assessment is carried out by experienced tasters, most of whom are winemakers themselves.
This has been practiced successfully for a long time in many Austrian wine-growing regions. In our case, however, it was clear from the very beginning that Zweigelt alone could not be everything. After all, the Neusiedlersee winegrowing region is world-famous for outstanding sweet wines, from Spätlese to the finest Trockenbeerenauslese. It took a few years for the 85 or so Neusiedlersee DAC winemakers to agree on a good definition, but in 2020 the time had come. We established a sweet wine DAC alongside the Zweigelt.
Just as with Zweigelt, there are two levels. White sweet wines that correspond to a Spätlese or Auslese can be called DAC, and those that correspond to a Beerenauslese or even Trockenbeerenauslese can be called DAC Reserve. Of course, the grapes for this must have grown in the Neusiedlersee winegrowing region and the wines must have been positively assessed at a tasting.
No ice wine? That's right! The sweet Neusiedlersee DAC is mainly characterized by Botrytis noble rot which is favored by the unique climatic conditions that Lake Neusiedl offers us. Ice wine can be made anywhere where it is cold enough in winter. That may also be a growing problem nowadays, but it is not what distinguishes our winegrowing region from others.
Page Top »