Happy Easter 2016
Thursday, March 24, 2016
« 2017 | 2016 | 2015 »
Current News »
Events »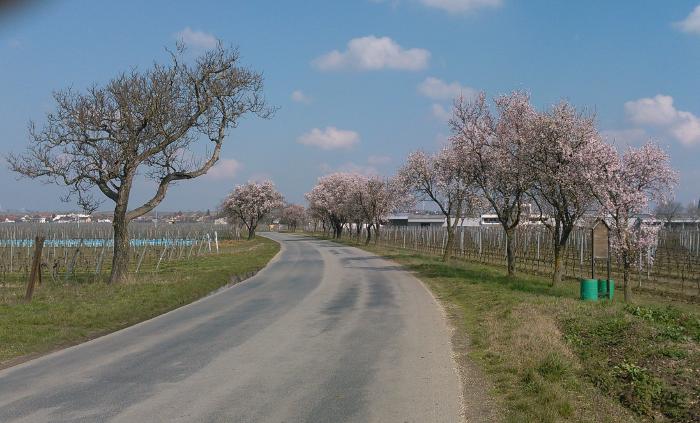 Easter falls really early this year but nontheless the first hints of spring can already be found. Our vines will remain dormant for about one more month, depending on the weather. But the almond trees are already in full bloom, heralding spring's upcoming arrival.
On the waysides, between the vineyards of Gols grow a lot of almond trees, just right for a nice photo. We hope weather will be just as nice four you and us as well over the Easter weekend. Enjoy it!
Following Easter we will then be at the Dornbirn Spring Fair and bring lot of new and good things to taste. See you there!
Page Top »