Yield Management - Grape thinning.
Wednesday, July 24, 2019
« 2020 | 2019 | 2018 »
Current News »
Events »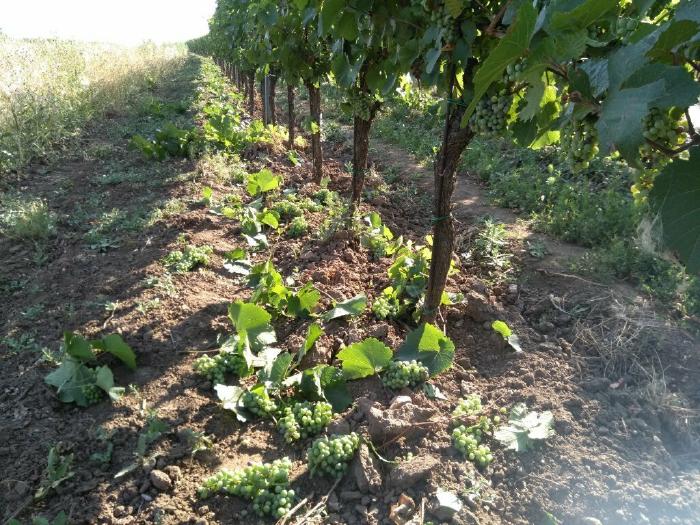 Yield management is a key factor in making great wines. The most important decisions are already made during winter pruning. But now, with the harvest in sight, it is time for some fine-tuning. Depending on the grape variety, there is more or less to do. But thinning the yield to a level that will help us harvest grapes with the ripeness we need, is what really counts.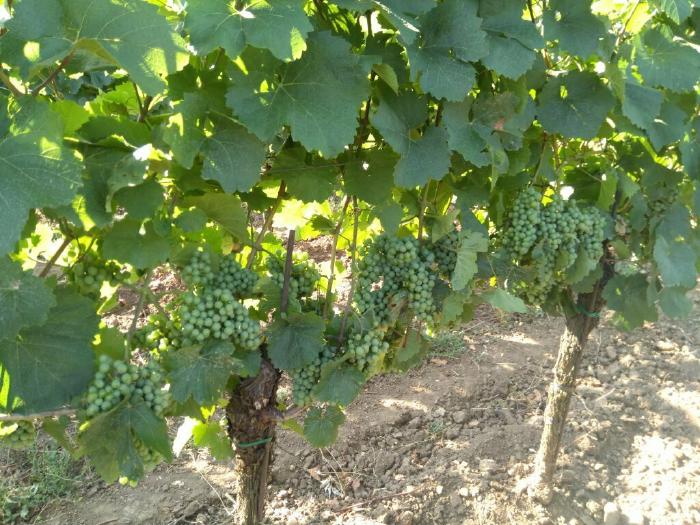 The Images show Zweigelt grapes before and after thinning. Zweigelt profits exceptionally from reducing the yield, altough this example might be a bit radical. But these grapes are intended for our premium barrique wine, Capella. Only the best, free hanging grapes are kept and only one per shoot is allowed. This is a prerequisit for a full bodied, dark coloured and expressive red wine and Capella should be just that.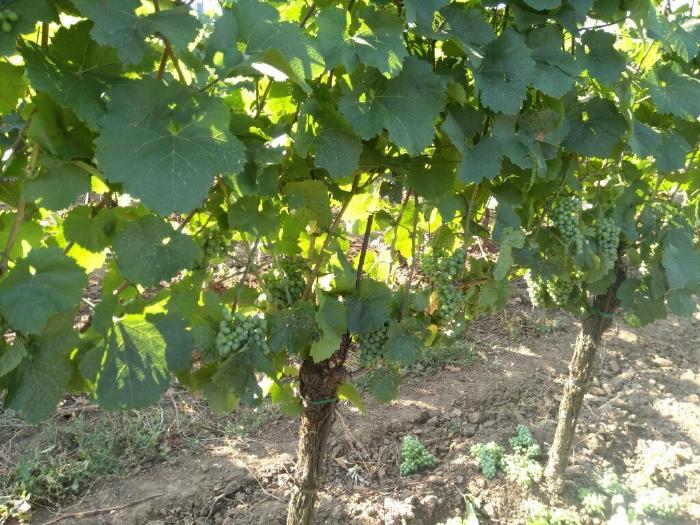 Thinning is the last "green-work" to do in the vineyard before the harvest. In August the grapes just ripen and we prepare for the harvest. We might even have a few days off before the busiest season starts. At the moment it is hot and dry, the grapes develop and we're on a good path. Let's see how 2019 turns out!
Page Top »