Organic table-grapes
Monday, September 2, 2019
« 2020 | 2019 | 2018 »
Current News »
Events »
The proper wine harvest will start immediately after the Dornbirn Autumn fair in mid September. But we're already picking some grapes right now. They are just not destined for winemaking, rather they are table grapes meant for eating. Even more special is that they are new, fungus-resistant varieties that practically require no spraying - not even with organic formulations. This saves us a lot of time and labour while the grapes are still crisp and beautiful to look at.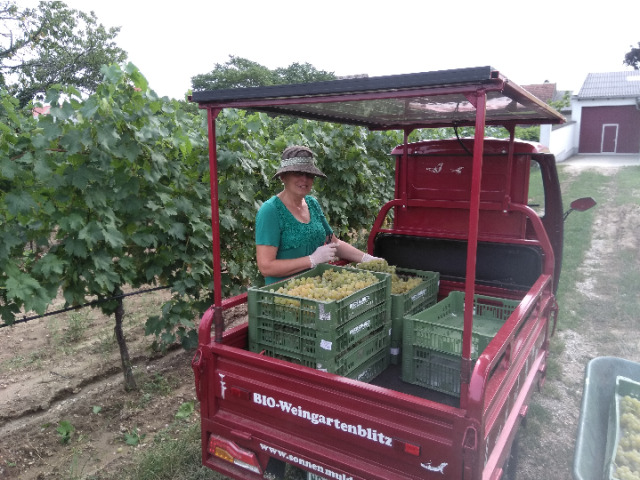 Below some pictures from the harvest. Since we do not grow huge amounts, we can do using the small gear.
Freshly picked and packed soon thereafter the grapes are available in selected BILLA and Merkur stores in Austria the very next day. Be quick, next week they will be gone already!
Page Top »